The best treatment is the one that suits you best.

You deserve special treatments
Everyone has a different body condition and preference for massage pressure. Let us know what you expect and we will adjust our therapy to suit your needs. We customize our massage techniques with relevant essential oils according to your situation each time.
OUR DESIRE
We hope that the guests who come here can enjoy and savor the relaxing time with us. In addition to soothing physical tension and revitalizing skin, you can also learn more about your body through our therapy; most importantly, learn how to take care and truly love yourself.
Doris
Doris, who loves massage, has been in this industry for 10 years. She is dedicated to helping people relieve their body discomfort, and also loves to experience different techniques from other therapists. Doris deeply believes that only through the communication before,and the hand feeling during the treatment, can a massage therapist truly understand the condition of the client's body. A massage therapist needs to unite their hands and heart to conduct an effective and complete massage.
Certifications
AAOWT International Aromatherapist
Chinese Sports Massage Association Sport Massage Therapist
Canjune Massage Course Certificate
HPA Waxing Certificate
Ting
Ting has been engaged in the beauty and body industry since graduation. With more than 20 years of studying skin care, she constantly improves herself by learning new knowledge and trying different skin care products and techniques. She is committed to maintaining a healthy, moisturized, smooth and glowing skin.
Certifications
Level C technician for beauty
Level B technician for beauty
NAHA International Aromatherapist
EAMT Pregnancy Massage Certificate
FHTSoft Tissue Massage Therapist
Fadro Beauty Embroidering Tattooist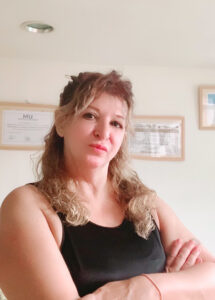 Debbie
阿根廷人,待在台灣已經9年
會說一點點中文
有20年以上按摩師和熱蠟除毛師經驗
有國外按摩學院證書
擅長瑞典按摩、各部位熱蠟除毛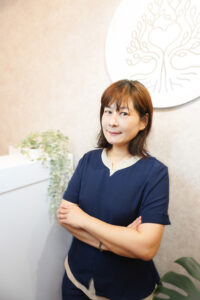 瑞雯
擅長手工清粉刺和經絡按摩。在知名連鎖SPA服務超過10年,做臉經驗與功力深厚。採用直針(夾)清粉刺,痛感較小,較不傷皮膚。擁有美容乙丙級證照。